The Baltimore Estate Planning Council is an interdisciplinary non-profit organization for professionals involved in estate planning. For 85 years and 265 members strong, the Council strives to foster understanding of the proper relationship between the functions of the Accountant, Attorney, Financial Advisor, Philanthropic Professional, Trust Officer, Valuation Professional, and any other party or parties having to do with estate planning, and to encourage co-operation of persons acting under those disciplines.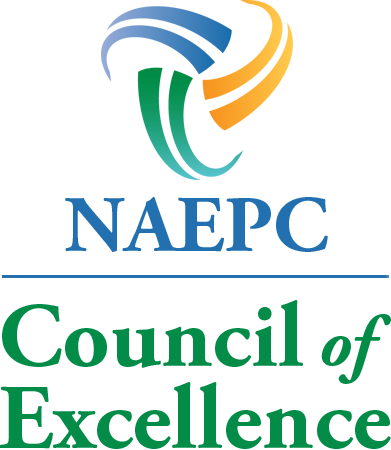 The Baltimore Estate Planning Council has been awarded the 2022 "Council of Excellence" by the National Association of Estate Planners & Councils. Congratulations to all of our Council members!
Created in 2014, the National Association of Estate Planners & Councils Leonard H. Neiman & Walter Lee Davis, Jr. Council of Excellence Award recognizes councils that are successful in their efforts to provide a strong multi-disciplinary council for their members.

**************************************
Please welcome our newest 2022 - 2023
Baltimore Estate Planning Council Members
Richard Abraham - Attorney
Brett Baldino - Attorney
Jared Block - Auction
Jacob Bloomberg - Attorney
Matthew Bosak - Trust
Jennifer Bove - Certified Public Accountant
Troy Brewer - Financial Advisor
Rustin Bryant - Financial Advisor
Allison Church - Attorney
Lauren Cooper - Certified Public Accountant
Elizabeth Fitch - Attorney
Scott Frank - Auction
Michael Goldstein - Attorney
Andrew Gross - Attorney
Rebecca Hammond - Certified Public Accountant
Michael Lester - Valuation Professional
Pete Maheridis - Attorney
Eric McIntyre - Financial Advisor
Jeanine Norris - Financial Advisor
Jay Oppenheim - Attorney
Yudi Rodriguez - Financial Advisor
Michael Shaw - Attorney
Soutry Smith - Attorney
Thomas Sessa - Attorney
Gabe Trasatti - Financial Advisor
Ken Venick - Financial Advisor
Ryan Young - Financial Advisor

**************************************


New: Exclusive benefit for members only!
Members of the Baltimore Estate Planning Council can now get pre-paid access to Leimberg Information Services (LISI), a monthly subscription service providing financial service professionals fast, frank, and incisive analysis of proposed and recent legislation, regulations, cases, and rulings by experts. LISI is also home to a very powerful engine that will help subscribers create customized searches and past and future cases more easily and quickly than ever before possible. Access Leimberg Information Services now.
---
Baltimore Estate Planning Council is affiliated with the National Association of Estate Planners & Councils and joining can fulfill the requirement of belonging to an affiliated local estate planning council to become an Accredited Estate Planner® (AEP®) designee. Please contact the national office at 866-226-2224 to learn more about the Accredited Estate Planner® designation.