Annual Tax Update: Recent Developments of Interest to Estate Planners
Date:
Tuesday, January 24, 2017
Location:
Radisson North Baltimore Hotel, 2004 Greenspring Road, Timonium, MD 21093
Speaker:
Turney P. Berry, Wyatt, Berry & Combs LLP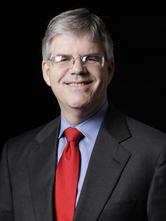 Sponsored by PNC Wealth Management
ABOUT THE PROGRAM: We will discuss Treasury and IRS rulings that are of interest to those engaged in estate planning, as well as recent Federal and state cases that suggest opportunities and highlight pitfalls for the estate planning practice. We will also spend some time reviewing planning ideas and interesting, effective strategies in view of the current planning environment.
ABOUT THE SPEAKER: Turney P. Berry concentrates his practice in the areas of estate planning, fiduciary matters, and charitable planning. Mr. Berry is a Member of the Executive Committee and the Chair of Wyatt, Tarrant & Combs' 15 lawyer Trusts, Estates & Personal Planning Service Team. He is active in the American College of Trust and Estate Counsel (ACTEC), currently serving as Kentucky State Chair and Chair of the Estate & Gift Committee, and is a past Regent and former President of the ACTEC Foundation. As a Uniform Law Commissioner, he currently serves as Chair of the drafting committee for the revised Uniform Principal and Income Act, Vice-Chair of the drafting committee for the Uniform Directed Trust Act, and Vice-Chair of the Study Committee on Trust Management of Funds Raised through Public Fundraising. For the American Bar Association, Mr. Berry serves as Co-Chair of the Charitable Planning Committee for the Section of Real Property, Trust and Estate Law and on the Conservation Easement Task Force.
7:15 a.m. Coffee & Networking
7:30 Breakfast
8:00-10:00 – Mr. Berry's Presentation
Two Meeting Requirement – This the fourth program of the BEPC 2016-2017 year. To maintain membership in the Baltimore Estate Planning Council, active members are required to attend at least two educational meetings annually. Reservations must be pre-paid.
Cancellation Policy – Reservations must be canceled in writing or by e-mail and received no later than Friday January 20, 2017.
AEP®, CAP®, CFP®, and Insurance CE are being applied for.