Annual Charitable Update; Retirement Assets for 1st and 2nd Marriages: Let the Fun Begin PLUS Income Tax Savings from Charitable Gifts After the New Tax Changes
Date:
Tuesday, May 8, 2018
Location:
Red Lion (formerly Radisson) North Baltimore Hotel, 2004 Greenspring Drive, Timonium, MD 21093
Speaker:
Christopher Hoyt, Professor of Law, University of Missouri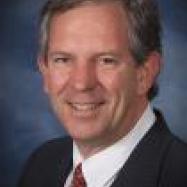 Sponsored by THE ASSOCIATED: Jewish Community Federation of Baltimore
Annual joint meeting with the Chesapeake Planned Giving Council.
ABOUT THE PROGRAM: Professor Hoyt will address strategies, traps and solutions for challenging situations that estate planners frequently face with married couples who have retirement assets. The program will address the different rules that apply to IRAs compared to 401(k) plans, and solutions to the most common obstacles that arise in second marriages when a client may have assets in both types of retirement plans. The second hour will have an update on how the new tax law affects charitable tax planning, and how most people over age 70 1/2 should use their IRAs as the main source of their charitable gifts. Plus an estate planner's s guide to securing income tax savings with charitable bequests from any type of retirement plan.
ABOUT THE SPEAKER: Professor Hoyt is currently the Vice-Chair of the Charitable Group of the American Bar Association's Section of Real Property, Trusts and Estates. He serves on the editorial board of Trusts and Estates magazine. He is an ACTEC fellow and has been designated by his peers as a "Best Lawyer". He was elected to the Estate Planning Hall of Fame by the National Association of Estate Planners & Councils. He is a frequent speaker at legal and educational programs and has been quoted in numerous publications, including The Wall Street Journal, Forbes, MONEY Magazine, The New York Times and The Washington Post.
7:15 a.m. Coffee & Networking
7:30 Breakfast
8:00-10:00 – Professor Hoyt's Presentation
Two Meeting Requirement – This the sixth program of the BEPC 2017-2018 year. To maintain membership in the Baltimore Estate Planning Council, active members are required to attend at least two educational meetings annually. Reservations must be pre-paid.
Cancellation Policy – Reservations must be canceled in writing or by e-mail and received no later than Friday May 4, 2018.
AEP®, CAP®, CFP®, and Insurance CE have been applied for.