The Year in Review: An Estate Planner's Perspective of Recent Tax Developments
Date:
Thursday, September 20, 2018
Location:
Red Lion Hotel North Baltimore, 2004 Greenspring Dr., Timonium, MD 21093
Speaker:
Howard Zaritsky, JD, LLM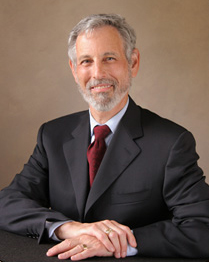 Sponsored by PNC Wealth Management
This presentation will review the most important tax developments of the past year with respect to estate planning, including the Tax Cut and Jobs Act of 2018, cases and rulings involving charitable giving, grantor trusts, portability, net gifts, grantor retained annuity trusts, and split-dollar life insurance. The outline will cover all of the legislation, regulations, rulings, and cases from the past year of relevance to estate planning.
Howard M. Zaritsky is a retired attorney whose practice with the Fairfax, Virginia law firm of Zaritsky & Zaritsky, was limited to estate planning and administration and related tax matters. Before that, he was for eight years a legislation attorney for the Congressional Research Service, where his responsibilities included advising members of congress and committee staff on tax matters. He has been a lecturer at most major tax and estate planning institutes, including the University of Miami (Heckerling) Estate Planning Institute, where he is a member of the advisory committee. He is the author or co-author of over 200 articles, three Tax Management Portfolios, and a dozen treatises, including: Tax Planning for Family Wealth Transfers at Death, Tax Planning for Family Wealth Transfers During Life, and Tax Planning with Life Insurance (with Stephan Leimberg) (all published by Thomson-Reuters/WG&L). He is tax editor of Probate Practice Reporter, a Fellow of the American College of Trust and Estate Counsel, and a former Chair of the Virginia Bar Association Section on Wills, Trusts & Estates. He lives on a farm with his wife and several groundhogs, near the thriving metropolis of Rapidan, Virginia. See www.howardzaritsky.com.
7:15 a.m. Coffee & Networking
8:00-10:00 – Mr. Zaritsky's Presentation
Two Meeting Requirement – This the first program of the BEPC 2018-2019 year. To maintain membership in the Baltimore Estate Planning Council, active members are required to attend at least two educational meetings annually. Reservations must be pre-paid.
Cancellation Policy – Reservations must be canceled in writing or by e-mail and received no later than Monday September 17, 2018.
AEP®, CAP®, CFP®, and Insurance CE have been applied for.