Gray Areas, Slippage, & Ethical Lapses: What We Miss in Our Risk Analyses
Date:
Thursday, October 25, 2018
Location:
Red Lion Hotel North Baltimore, 2004 Greenspring Dr., Timonium, MD 21093
Speaker:
Professor Marianne Jennings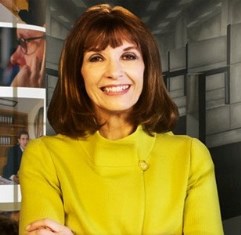 Sponsored by Brown Advisory
ABOUT THE PROGRAM: We read a headline such as "Estate Planning Lawyer Facing Prison in Fraud Plea Deal," and think, "What could she possibly have been thinking with dozens of ethics complaints to the state bar and a 33-count federal indictment?" 'Tis easy to dismiss such a sad situation on these grounds: "I know I would never do that." No one wakes up one day and faces multi-million dollar theft charges. There is the casual use of funds, that failure to provide all information in answering a client question, and lines crossed for deadlines, filings, and demands. A look at the danger spots and seemingly little decisions that lead us into treacherous ethical waters.
ABOUT THE SPEAKER: Professor Jennings, Emeritus Professor of Legal and Ethical Studies, has taught at the WP Carey School of Business, Arizona State University from 1977 through the present. She has six textbooks and four monographs in circulation in the areas of business ethics, ethical culture, and legal environment She was director of the Lincoln Center for Applied Ethics from 1995 to 1999. She is a contributing editor of Perspectives and Real Estate Law Journal.
In 2011, she was named one of the Top 100 Thought Leaders by Trust Across America and in 2012, she was named one of the 100 most influential people in business ethics by Ethisphere magazine.
She served on the board of directors for Arizona Public Service (now Pinnacle West), the owner of the Palo Verde Nuclear Station, from 1987 through 2000. She has served on INPO's advisory council since 2005. In 2015, she was named an affiliated scholar with the Center for the Study of Economic Liberty at Arizona State University. She conducts ethics training and ethical culture assessments for businesses, including Fortune 100 companies, government agencies, professional associations, and nonprofit organizations.