Annual Charitable Update: Generation Impact
Date:
Tuesday, December 4, 2018
Location:
Red Lion Hotel North Baltimore, 2004 Greenspring Dr., Timonium, MD 21093
Speaker:
Sharna Goldseker, Goldseker Foundation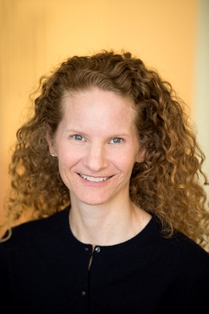 Sponsored by The Associated: Jewish Community Federation of Baltimore
ABOUT THE PROGRAM: Serious, thoughtful and articulate, Sharna offers an insider's perspective on the giving priorities of Gen Xers and Millennials. Her discussion will illuminate the research findings detailed in Generation Impact, How Next Gen Donors Are Revolutionizing Giving, the book she co-authored with Michael Moody. Sharna's remarks will focus on how advisors can set the stage for discussions that bridge the philanthropic priorities of multi-generational families.
ABOUT THE SPEAKER: Sharna Goldseker is a speaker, writer, and consultant who engages multiple generations in the intersection of values and strategy to transform the ways in which they give. She is today's leading expert on multigenerational and next generation philanthropy and—as a next gen donor herself—offers a trusted insider's perspective. As executive director of 21/64, the nonprofit practice she founded to serve philanthropic and family enterprises, she offers retreats for next gen donors, trainings for professionals on multigenerational advising and next gen engagement, and has created the industry's gold-standard tools helping families to define their values, collaborate, and govern. Sharna is a recipient of the J.J. Greenberg Memorial Award for extraordinary leadership and the RayLign Foundation Family Well-Being Award. She won the 2017 Family Wealth Report's Award for Philanthropy Advice, was named one of 2016's Women of Influence by New York Business Journal, and one of 2014's Women to Watch by Jewish Women International.
· 7:15 a.m. Coffee & Networking
· 7:30 Breakfast
· 8:00-10:00 – Ms. Goldseker's Presentation
Two Meeting Requirement – This the third program of the BEPC 2018-2019 year. To maintain membership in the Baltimore Estate Planning Council, active members are required to attend at least two educational meetings annually. Reservations must be pre-paid.
Cancellation Policy – Reservations must be canceled in writing or by e-mail and received no later than Friday November 30, 2018.
AEP®, CAP®, CFP®, and Insurance CE have been applied for.