Life Settlements: Today's Issues & Opportunities
Date:
Thursday, January 31, 2019
Location:
Red Lion Hotel North Baltimore, 2004 Greenspring Dr., Timonium, MD 21093
Speaker:
Ken Samuelson, The Morehead Group AND Jon Mendelsohn, The Ashar Group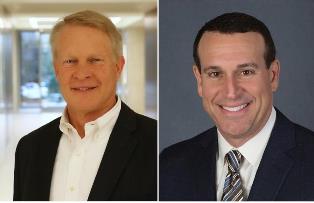 Sponsored by Wilmington Trust
ABOUT THE PROGRAM: Jon Mendelsohn and Ken Samuelson will offer a rare "peek behind the curtain" of the life settlement industry. This candid discussion will include real life case examples that will help you avoid land mines and protect the best interests of your clients. There is a general lack of knowledge on the part of policy owners about life settlements that leave them vulnerable to opportunistic institutional investors if they lack proper representation from their advisor/advisory team. A thorough exploration of life settlement best practices for fiduciaries, will provide members of the estate planning council with the necessary procedures and due diligence to help mitigate risk and provide unexpected value and protection to their clients.
ABOUT THE SPEAKERS:
Jon B. Mendelsohn is co-founder and CEO of the Ashar Group Ashar serves insurance professionals and fiduciaries as an independent advanced planning resource in the secondary market for life insurance. Independent services include policy valuations, life settlements, and longevity services.
Since launching Ashar Group in 2003, Jon has been an influential member of the industry, serving as an advocate for best practices and transparency. He has collaborated with members of the insurance and financial services, legal, and trust communities. Jon has hands-on experience in all facets of the secondary market and valuation process by working closely with estate and business planning firms. Over the past decade, he has developed unique and proprietary processes that save advisors valuable time and manage client expectations in a responsible manner. Mr. Mendelsohn earned two bachelors and a master's degree from the University of Florida.
Ken Samuelson is President of The Morehead Group, a Charlotte, NC firm providing life insurance solutions to affluent individuals, families and closely-held businesses since 1941. He collaborates with clients and their professional advisors, including attorneys, accountants, wealth managers and family offices, to design, implement and administer comprehensive life insurance plans. Prior to joining The Morehead Group in 1986, Ken earned his CPA designation while working with BDO Seidman.
· 7:15 a.m. Coffee & Networking
· 7:30 Breakfast
· 8:00-10:00 – Mr. Mendelsohn & Mr. Samuelson's Presentation
Two Meeting Requirement – This the fourth program of the BEPC 2018-2019 year. To maintain membership in the Baltimore Estate Planning Council, active members are required to attend at least two educational meetings annually. Reservations must be pre-paid.
Cancellation Policy – Reservations must be canceled in writing or by e-mail and received no later than Monday January 28, 2019.
AEP®, CAP®, CFP®, and Insurance CE have been applied for.