BEPC Breakfast Meeting - Helping Clients Build Legacies That Last
Date:
Wednesday, January 22, 2020
Location:
Woodholme Country Club - 300 Woodholme Avenue, Pikesville, MD 21208
Speaker:
David R. York, CPA MST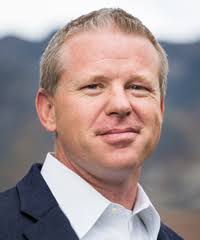 Pending - CE 2 Hours (CFP)
Sponsored by Brown Advisory
ABOUT THE PROGRAM: Helping Clients Build Legacies That Last. For hundreds of years, the views and perspectives on estate planning and inheritance went virtually unchanged. Wealth transfer was primarily done in the form of passing on skills or land which were both transfers of opportunity. Parents saw inheritance as an obligation and they typically sacrificed their own lifestyle and standard of living to transfer additional assets to successive generations. Beginning with the Baby Boomer generation, these views have begun to fundamentally shift. This presentation will review the changing views on wealth in the marketplace and how these changes are affecting planning today. The presentation will also review the seven disciplines that successful families follow to effectively transfer holistic wealth on a multi-generational basis and discuss a completely different paradigm for wealth transfer intended to build and foster Stewards, individuals who are fully invested and completely engaged in something far bigger than themselves.
7:00 Registration
7:15 Breakfast, Coffee & Networking
8:00 Welcome and Introductions
8:15 Presentation
Two Meeting Requirement – To maintain membership in the Baltimore Estate Planning Council, active members are required to attend at least two educational meetings annually. Reservations must be pre-paid.
Cancellation Policy – Reservations must be canceled in writing or by e-mail and received no later than Friday, January 17, 2020.
ABOUT THE SPEAKER: David R. York is an Attorney, Certified Public Accountant and Managing Partner with the Salt Lake City law firm of York Howell & Guymon. David practices law in the areas of estate planning, tax, business planning, and non-profit entities. He is a Fellow with the American College of Trust and Estate Counsel (ACTEC) and is the Dean of Legacy with the Purposeful Planning Institute. David has extensive experience in designing and implementing advanced wealth planning strategies for high net worth clients. David has spoken to hundreds of public groups and professional organizations, including the TedXSaltLakeCity, Q Commons, the Hawaii Tax Institute the Purposeful Planning Institute, Investments and Wealth Institute, Valmark Member Summit, the Southeastern Family Office Forum and the Million Dollar Roundtable.
He is the co-author of two books, Entrusted: Building a Legacy That Lasts and Riveted: 44 Values that Change the World, which after its release was the #1 Business Ethics book on Amazon. He also created the game Experience RivetsTM, which helps individuals, families and businesses identify their unique and shared core values to assist them with holistic wealth transfer, effective estate planning and team building. He has also written for Trusts & Estates Magazine, Estate Planning Magazine and Investments and Wealth Monitor. In 2017, YHG was recognized as an Inc. 5000 Company.
David currently serves on the Board of Directors of Holding Out HELP and Healing Nations. He lives in the Salt Lake City, Utah area with his wife Mindy and their five children, Emma, John, Samuel, Hudson and Avery. He enjoys biking, skiing, softball, writing and photography.