BEPC Breakfast Meeting - Adapt, Change or Disappear
Date:
Wednesday, January 22, 2020
Location:
Woodholme Country Club - 300 Woodholme Avenue, Pikesville, MD 21208
Speaker:
David R. York, CPA MST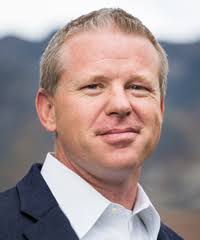 Registration will go live in December.
CE 2 Hours
Sponsored by Brown Advisory
ABOUT THE PROGRAM: Adapt, Change or Disappear
7:00 Registration
7:15 Breakfast, Coffee & Networking
8:00 Welcome and Introductions
8:15 Presentation
Two Meeting Requirement – To maintain membership in the Baltimore Estate Planning Council, active members are required to attend at least two educational meetings annually. Reservations must be pre-paid.
Cancellation Policy – Reservations must be canceled in writing or by e-mail and received no later than Friday, January 17, 2020.
ABOUT THE SPEAKER: David R. York is a Certified Public Accountant specializing in premium income tax services. Besides being a CPA, he also holds a Bachelor's Degree in Accounting and a Master's Degree in Taxation. Mr. York has lived in Northern CA since a summer job brought him there in 1984. After working for others, he opened an office in Canyon Plaza in January of 2008. Mr. York started his accounting career in 1998 at Arthur Andersen's San Francisco office and then went to work for Deloitte and Touche. He also spent a couple years at Ganze & Co in Napa. As Mr. York said, it was quite a culture shock to go from serving Fortune 500 companies and high net worth individuals at firms employing over 125,000 people to becoming a one person show and serving a small community but very rewarding.
Mr. York's clients are all over the country and range from first time home buyers, small and large businesses to NFL/NBA owners and everybody in between. The reason Mr. York went out on his own was because of a real lack of focus on client service in the tax industry at the local level. Too many new clients were telling horror stories of poor service. Mr. York decided to change that trend by opening up a local office and focusing on the client service that was a foundation at the "big 4" firms. His goal is to educate clients so that they can help him help them. This also helps take a lot of the surprises and stress associated with tax out of the picture. He looks forward to establishing long and beneficial relationships with all of his clients, big and small.
Add to My Outlook Calendar (see Google Calendar Instructions)