BEPC Education Program - The Year in Review: An Estate Planner's Perspective of Recent Tax Developments
Date:
Thursday, September 17, 2020
Speaker:
Howard M. Zaritsky, J.D. LL.M.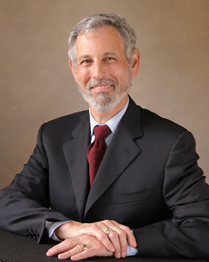 1 and 2 hour/s CE CFP approved
THE ZOOM LINK WILL BE SENT OUT TWO DAYS PRIOR TO THE EVENT.
*Please note that if your company restricts access to Zoom, please register using your personal email address.
Sponsored by the Baltimore Community Foundation
ABOUT THE PROGRAM: The Year in Review: An Estate Planner's Perspective of Recent Tax Developments
This presentation discusses all of the tax cases, legislation, regulations and rulings relating to estate planning over the past year. It particularly emphasizes those developments that may alter the way in which estate planners draft and plan. It includes sample forms to illustrate how some of the cases or rulings may have been reflected in the planning documents.
Two Meeting Requirement – To maintain membership in the Baltimore Estate Planning Council, active members are required to attend at least two educational meetings annually. Reservations must be pre-paid.
Cancellation Policy – Reservations must be canceled in writing or by e-mail and received no later than Tuesday, September 15th, 2020.
AGENDA:
07:30 - 08:00 Networking Breakout Rooms (optional)
08:00 - 08:15 Welcome and Sponsor
08:15 - 10:00 Presentation
ABOUT THE SPEAKER: Howard M. Zaritsky is an retired attorney and a nationally-recognized expert on estate, gift, and generation-skipping transfer taxes, fiduciary income taxes, estate planning, and estate administration. He has published over a dozen books, including Tax Planning for Family Wealth Transfers At Death, Tax Planning for Family Wealth Transfers During Life, and Tax Planning With Life Insurance (all published by Thomson-Reuters/WG&L), three Tax Management Portfolios (Revocable Inter Vivos Trusts; Grantor Trusts; and Foreign Trusts, Estates, and Beneficiaries), and more than 150 articles in various law reviews and professional journals. He has lectured at all of the major tax and estate planning institutes, including the University of Miami Heckerling Institute on Estate Planning, where he is a member of the advisory board, and the Douglas W. Conner Advanced Estate Planning and Administration Seminar.
Mr. Zaritsky was for nearly 20 years a partner in Zaritsky & Zaritsky, Fairfax, Virginia, where his practice was limited to estate planning and related tax matters. He also, for over 10 years, had a practice limited to consulting with other estate planning professionals on matters relating to estate planning and taxes.
Mr. Zaritsky now lives on a farm with his wife and several groundhogs, near the thriving metropolis of Rapidan, Virginia.
Please follow the steps below to download content and/or apply for CE:
1. Access the event portal:
http://www.advisoraditlogin.com/advisoradit/loginuser.do?token=qj7htbothl6htahfceyya1ftwvlaoqjalsn
2. You will land on the "CONTENT" tab where you may view and download the presentation.
3. FOLLOWING THE EVENT - to apply for CE CREDIT, click on the "COURSES" tab and enter your email address and zip code that you used to register for the Program. You can select from either one of two GREEN hats (1 or 2 hour/s CE) to apply for credit. A PIN will be provided at the end of each session. During this process, you will see your eligible CE Credits for the course. If you need to add/edit a license, please go to #4.
4. Select your name at the top right-hand side of the screen to make sure your contact information and CE licenses are correct.
5. If you need assistance, please do not hesitate to reach out to our Executive Director, Melissa Dornan at Admin@BaltimoreEPC.org and she can walk you through the process.