BEPC Education Program - Cyber Estate Planning & Administration
Date:
Wednesday, October 28, 2020
Speaker:
Gerry W. Beyer, J.D., LL.M., J.S.D.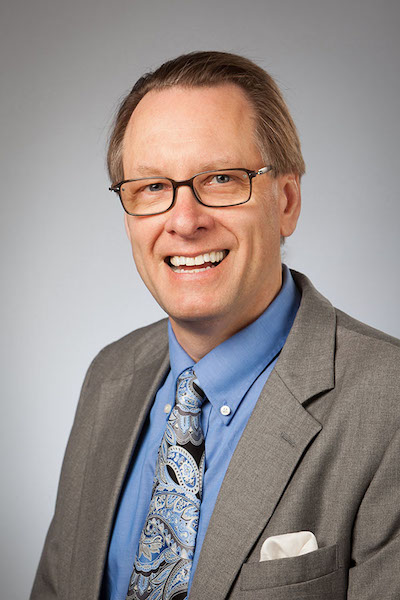 CE 2 Hours (CFP)

THE ZOOM LINK WILL BE SENT OUT TWO DAYS PRIOR TO THE EVENT.
*Please note that if your company restricts access to Zoom, please register using your personal email address.
Sponsored by Brown Advisory
ABOUT THE PROGRAM: Cyber Estate Planning & Administration
This presentation covers estate planning for digital assets and access to digital assets after a person's death. The Revised Uniform Fiduciary Access to Digital Assets Act, enacted in Maryland in 2016, will be discussed in detail. Dr. Beyer will also spend some time discussing planning for cryptocurrency.
Two Meeting Requirement – To maintain membership in the Baltimore Estate Planning Council, active members are required to attend at least two educational meetings annually. Reservations must be pre-paid.
Cancellation Policy – Reservations must be canceled in writing or by e-mail and received no later than Monday, October 26th, 2020.
ABOUT THE SPEAKER: Prof. Beyer, a nationally and Texas recognized expert in estate planning, joined the faculty in 2005 as the first holder of the prestigious Governor Preston E. Smith Regents Professorship. He teaches, researches, speaks, and publishes in the areas of estate planning, wills and trusts, probate, and property. In recognition of his expertise and contributions to the legal profession, the National Association of Estate Planners & Councils inducted him into the Estate Planning Hall of Fame in 2015.
He has received dozens of teaching awards from many law schools throughout his 38 year career including Texas Tech University, Santa Clara University, and St. Mary's University. At Texas Tech, he has been voted Professor of the Year seven times by various groups and has received the Chancellor's Distinguished Teaching Award (the most prestigious University-wide teaching award at Texas Tech), the President's Excellence in Teaching Award, and the 2015 President's Academic Achievement Award. In 2012, he was elected to the Texas Tech University Teaching Academy.
Prof. Beyer has authored more than 25 books, 37 law review articles, 35 other significant works and 350 continuing legal education articles. A few of his current scholarship interests include (1) electronic wills and trusts, (2) planning for the transfer of and access to a person's digital assets, both when the person is disabled and upon death, (3) studying the impact of legalized recreational and medical marijuana on estate planning, (4) exploring the potential of including photographs of items a person wishes to give away in his or her will, and (5) investigating professional responsibility and ethical concerns that arise in estate planning.
Prof. Beyer's scholarship receives nationwide recognition and has three times won Excellence In Writing Awards from the American Bar Association. He has twice won the Outstanding Researcher from the School of Law Award. He is currently the Editor-in-Chief of the REPTL Reporter, the official journal of the largest section of the State Bar of Texas, the Real Estate, Probate and Trust Law Section with distribution to over 9,000 members.
From 2010 through 2019, Prof. Beyer was invited to speak at approximately 250 seminars and symposia throughout the nation to share the results of his research for national, state and local bar associations, universities, and civic groups. In addition, he regularly participates in webcasts and other on-line programs.
Over two dozen courts have relied on Prof. Beyer's writings for authority. On almost a daily basis, Prof. Beyer provides free advice to attorneys working on pro bono or reduced-fee cases.
On the Social Science Research Network (SSRN), Prof. Beyer is one of the most often downloaded authors with a ranking in the top .001% out of over 400,000 authors. His SSRN writings are available for free download by following this link: http://ssrn.com/author=461383.
Prof. Beyer is the editor of the most popular estate planning blawg in the nation which after being named for five consecutive years to the ABA Journal's Blawg 100 was awarded Hall of Fame status in 2015.
Prof. Beyer's J.D. (summa cum laude) from The Ohio State University College of Law where he was inducted into the Order of the Coif and his LL.M. and J.S.D. degrees from the University of Illinois helped prepare him for the general practice of law in Columbus, Ohio before he began his teaching career.
Prof. Beyer is admitted to practice in Texas, Illinois [inactive], Ohio [inactive] and before the United States Supreme Court and the United States Court of Appeals for the Armed Forces.