BEPC Education Program - Advising for Good: What you Should Know About Major Donors and the Nonprofits that Solicit Them
Date:
Thursday, December 3, 2020
Speaker:
Amy Schiffman, CFRE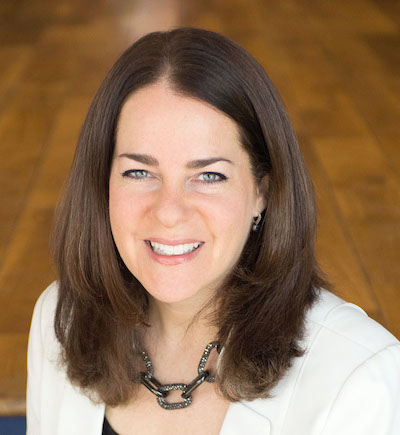 CE 2 Hours (CFP)
Sponsored by The ASSOCIATED: Jewish Community Federation of Baltimore
ABOUT THE PROGRAM: Advising for the Good: What you Should Know About Major Donors and the Nonprofits that Solicit Them
In 2017, for the first time ever, charitable giving in the US exceeded $400 billion. Since then, and until very recently, individuals, foundations, bequests, and corporations have increased giving to unprecedented levels. Join Amy Schiffman, Founder of Evolve Giving Group, for an in-depth conversation about the current state of the nonprofit sector and how you can add value to your clients' decision-making process. We'll discuss who gives, why, what you should know about structuring large gifts, and your role in the conversation - all in the context of a COVID-19 economy. From planned gifts to endowed and generational giving, we'll uncover the key to helping clients make the greatest impact with their philanthropy.
Two Meeting Requirement – To maintain membership in the Baltimore Estate Planning Council, active members are required to attend at least two educational meetings annually. Reservations must be pre-paid.
Cancellation Policy – Reservations must be canceled in writing or by e-mail and received no later than Tuesday, December 1st, 2020.
ABOUT THE SPEAKER: Amy Schiffman is Co-founder and Principal at Giving Tree Associates in Chicago. In addition to managing annual, capital and endowment campaigns, Amy serves as a coach to executive directors, development directors, and board leadership, conducts fundraising and board development trainings nationwide and manages the firm's executive recruiting program.
With more than 25 years of experience in the nonprofit field, Amy partners with organizations across a variety of sectors to develop effective fundraising campaigns, build strong leadership teams and empower them with the tools to visualize and achieve mission impact. She brings deep expertise in nonprofit fund development, strategic planning, coaching, training and executive search to every engagement. Amy is known for helping both professionals and volunteers maximize their leadership potential so they can position their organizations for a strong future. A seasoned volunteer board member and community activist, she understands the value of strong lay-professional partnerships and works with organizations to expand the circle of effective ambassadors for their cause.
As a co-founder of Giving Tree Associates in 2008 and President of Evolve Giving Group in 2020, Amy has helped clients raise tens of millions of dollars through individual major gifts, foundation and corporate funding. She has also served as a trusted fundraising coach to dozens of executive directors, development professionals and board presidents, enabling them to build strong ongoing relationships with their stakeholders. Prior to consulting, Amy served as director of development at Ida Crown Jewish Academy and as director of development and communications at Jewish Council for Youth Services, overseeing a diverse array of capital, annual, planned giving, government relations and marketing programs. Early in her career, Amy managed the midwest leadership development effort and regional major gifts program at United Jewish Communities and served as director of campus campaigns for The Hillels of Illinois at the Jewish Federation of Metropolitan Chicago.
Amy is a frequent presenter at local and national gatherings, including the Association of Fundraising Professionals (AFP), Forefront, Jewish Federations of North America, Legacy Heritage Fund, Hillel International, JCC Association of North America, JCamp 180 and Life & Legacy. She co-designed and served as lead trainer for the Prizmah National Endowment Legacy Institutes from 2013-2019. Amy is a Certified Fund Raising Executive (CFRE) and a member of the Association of Fundraising Professionals (AFP), The Association of Consultants to Nonprofits (ACN), Women in Development North and Chicago Women in Philanthropy. She serves on summer faculty for the HUC/USC Zelikow School of Nonprofit Management in Los Angeles.
Amy received her bachelor's degree in psychology from the University of Illinois Urbana-Champaign and a master's degree in social work with a certificate in Jewish communal service from the University of Pennsylvania School of Social Work and Gratz College. She lives in Wilmette, Illinois, with her husband and two children and enjoys biking, cooking and travel.