BEPC Education Program - Trust Design and Clauses: The Linchpin of the Estate Plan
Date:
Tuesday, May 11, 2021
Location:
Zoom - Link will be emailed to registered attendees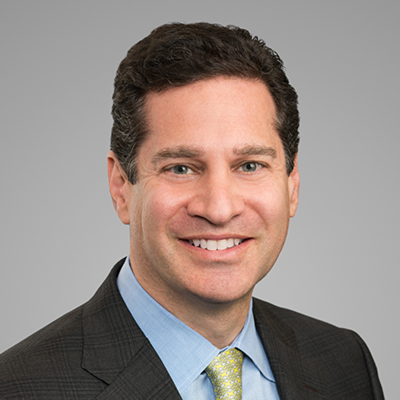 CE 2 Hours (CFP and MD Insurance)
Sponsored by PNC Wealth Management
ABOUT THE PROGRAM: Trust Design and Clauses: The Linchpin of the Estate Plan
All the glamour belongs to wealth transfer strategies like GRATs and sales for notes, but the actual trusts where the assets end up are the linchpin of the estate plan. The same applies to trusts created under wills and revocable trusts. This presentation will discuss trust designs that maximize flexibility for documents that may govern millions of dollars for decades, and possibly generations. We will also suggest specific useful clauses to includes in all of your trusts.
Two Meeting Requirement – To maintain membership in the Baltimore Estate Planning Council, active members are required to attend at least two educational meetings annually. Reservations must be pre-paid.
Cancellation Policy – Reservations must be canceled in writing or by e-mail and received no later than Friday, May 7th, 2021.
ABOUT THE SPEAKER: David A. Handler is a partner in the Trusts and Estates Practice Group of Kirkland & Ellis LLP. Mr. Handler concentrates his practice on trust and estate planning and administration, representing owners of closely held businesses, family offices, principals of private equity and venture capital funds, individuals and families of significant wealth, and establishing and administering private foundations and other charitable organizations.
Mr. Handler is a fellow of the American College of Trust and Estate Counsel (ACTEC), a member of the NAEPC Estate Planning Hall of Fame as an Accredited Estate Planner (Distinguished), and a member of the professional advisory committees of several non-profit organizations, including the Chicago Community Trust, The Art Institute of Chicago, The Goodman Theatre, WTTW11/98.7WFMT (Chicago public broadcasting stations) and the Jewish Federation of Metropolitan Chicago.
Mr. Handler is ranked in "Band 1" by Chambers USA in the Wealth Management category with interviewees noting that he "is considered to be one of the true authorities in the field of estate planning," as well as "very personable and has a creative mind" and praising him as "the foremost authority in working with private equity firms and their MDs regarding their planning." A peer commented to Chambers that he is "fantastic and has pioneered nuanced techniques. He is absolutely as bright as can be and top-notch," with another peer noting that "he made a name for himself coming up with strategies for private equity principals." He is one of only 16 U.S. lawyers (as of 2015) ranked in "Band 1" by Chambers USA in the Wealth Management category, is listed in The Best Lawyers in America© (Trusts and Estates) and its 2015 and 2019 Trusts and Estates "Chicago Lawyer of the Year", in the Guide to the World's Leading Trusts and Estates Practitioners, in Who's Who Legal: Private Client, received the Austin Fleming Distinguished Service Award from the Chicago Estate Planning Council, was the 2016 Bloomberg BNA Estates, Gifts and Trusts Contributor of the Year, and identified as one of the top 100 lawyers in Illinois in the 2006 list of "Illinois Super Lawyers." Leading Lawyers Magazine has listed David as one of the "Top Ten Trust, Will & Estate" lawyers in Illinois as well as a "Top 100 Consumer" lawyer in Illinois.
He is an Editorial Advisory Board Member of Trusts & Estates Magazine for which he has written the monthly "tax update" column for more than 10 years. Mr. Handler is a co-author of an e-book on estate planning, The Complete Estate Planning Sourcebook (published by Wolters Kluwer). He has authored many articles that have appeared in prominent estate planning and taxation journals, magazines and newsletters, including Lawyer's Weekly, Trusts & Estates Magazine, Estate Planning Magazine, Journal of Taxation, Tax Management Estates, Gifts and Trusts Journal, The Chase Journal and RIA's Estate Planner's Alert. He is regularly interviewed for trade and news periodicals, including The Wall Street Journal, The New York Times, Lawyer's Weekly, Registered Representative, Financial Advisor, Worth and Bloomberg Wealth Manager magazines.
Mr. Handler is a frequent lecturer at professional education seminars. Mr. Handler is a 1992 graduate of Northwestern University School of Law and received a B.S. Degree in Finance with highest honors from the University of Illinois College of Commerce in 1989.