BEPC Education Program: Global Risk Management and the Effects on Perpetuating Wealth
Date:
Wednesday, January 12, 2022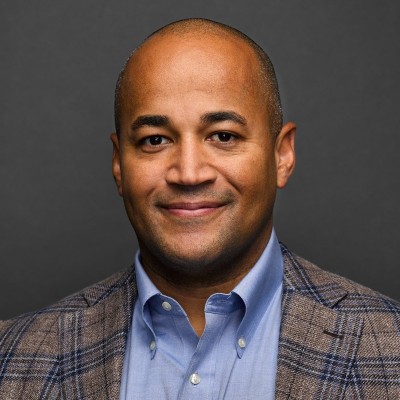 Two (2) Hours CFP CE Approved.
Sponsored by J.P.Morgan Private Bank
ABOUT THE PROGRAM: An overview of the global risk landscape and how it relates to the changing dynamics of estate planning, actively managing risk and perpetuating wealth in a global environment being shaped by political risk, climate change, pandemics and economic uncertainty.
Participants will receive an orientation and in depth understanding of the global risks shaping the world and financial markets.

Participants will leave conversant on new approaches to managing risk on behalf of their clients in a more agile and dynamic way – "seeing what's around the bend."
ABOUT THE SPEAKER: Dante Disparte is the Chief Strategy Officer and Head of Global Policy for Circle, a leading digital financial services firm building the most trusted treasury and payments infrastructure for the internet, including the fastest growing dollar digital currency, USDC. Prior to joining Circle, Dante served as a founding executive of the Diem Association, leading public policy, communications, membership, and social impact.

Dante comes to Circle with two decades of experience as an entrepreneur, business leader and global risk expert, most recently as founder and CEO of Risk Cooperative, a strategic risk advisory and insurance brokerage based in Washington, D.C. He is also a member of the World Economic Forum's Digital Currency Governance Consortium, helping drive global standards and regulatory harmonization for digital currencies. Dante served as an appointee on the Federal Emergency Management Agency's (FEMA) National Advisory Council, the United States' federal emergency response agency.

Dante is a frequent speaker and commentator on business and political issues shaping the world. His views on risk, economic competitiveness and security issues are regularly featured in leading media and publications, such as Harvard Business Review, BBC, Forbes, and Diplomatic Courier, where Dante serves on the editorial advisory board.

Dante is a graduate of Harvard Business School and holds an MSc. in Risk Management from the NYU Stern School of Business and a B.A. in International and Intercultural Studies from Goucher College. He is the co-author of "Global Risk Agility and Decision Making" (Macmillan, 2016) and was recognized as one of the 40 leaders under 40 by the Washington Business Journal and in the inaugural Powermeter 100 list. Dante is also a life member of the Council on Foreign Relations. For access to Dante's upcoming speaking engagements and his 300+ published works, please visit www.dantedisparte.com.
Two Meeting Requirement: To maintain membership in the Baltimore Estate Planning Council, active members are required to attend at least two educational meetings annually. Reservations must be pre-paid.
Cancellation Policy: Reservations must be canceled in writing or by e-mail and received no later than Monday, January 10, 2022.