BEPC Education Program: "No Time to Buy"
Date:
Thursday, February 24, 2022
Location:
Marriott Owings Mills - 10101 Grand Central Avenue, Owings Mills, MD 21117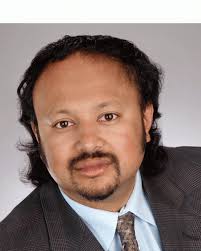 CFP CE 1 HOUR - approved
Sponsored by Maller Wealth Advisors
AGENDA
07:00 - 08:00 Breakfast and Networking (for those attending in-person)
07:30 - 08:00 Networking (for those attending virtual via Zoom)
08:00 - 09:00 Program
ABOUT THE PROGRAM: "No Time to Buy"
Will 2022 usher forth a return to normalcy, or will it represent a continuation of the life-altering circumstances that characterized 2020 and 2021? This presentation will provide in-depth analysis of the economy's shifts during the pandemic, including supplying industry and household level detail. It will then turn toward a forecast for the year to come.
ABOUT THE SPEAKER: Anirban Basu is Chairman & CEO of Sage Policy Group, Inc., an economic and policy consulting firm in Baltimore. In 2014, Maryland governor Larry Hogan appointed him Chair of the Maryland Economic Development Commission. Anirban also serves as the chief economist to Associated Builders and Contractors and as chief economic adviser to the Construction Financial Management Association. In 2007 and then again in 2016, Dr. Basu was selected by the Daily Record newspaper as one of Maryland's 50 most influential people. The Baltimore Business Journal named him one of the region's 20 most powerful business leaders in 2010. He holds four graduate degrees, including a JD and a PhD.
Two Meeting Requirement: To maintain membership in the Baltimore Estate Planning Council, active members are required to attend at least two educational meetings annually.
Cancellation Policy: Reservations must be canceled in writing or by e-mail and received no later than Friday February 18, 2022.