BEPC Education Program: When Responsible Investing is More Than Financial Returns - The Role of ESG in Portfolio Management
Date:
Wednesday, May 11, 2022
Location:
Marriott Owings Mills - 10101 Grand Central Avenue, Owings Mills, MD 21117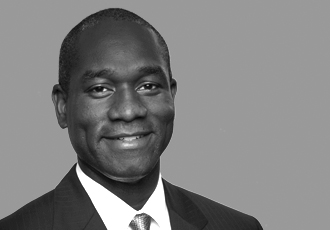 CFP CE 1 HOUR - approved
Sponsored by PNC Private Bank

AGENDA
07:00 - 08:00 Breakfast and Networking (for those attending in-person)
08:00 - 09:00 Program
ABOUT THE PROGRAM: "When Responsible Investing is More Than Financial Returns - The Role of ESG in Portfolio Management"
Responsible investing clearly came into its own last year. According to Morningstar, net inflows to sustainable funds in the U.S. reached $51 billion in 2020, compared with $21.4 billion for all of 2019. Recent momentum comes against the backdrop of steady gains in popularity over the last two decades. Assets in strategies that consider environmental, social, and governance issues (ESG), including shareholder advocacy, have increased by more than 14% per year since 1995. Environmental, Social and Governance, commonly referred to as ESG, has been in existence for 20+ years. ESG comes in all shapes and sizes and varies across companies, industries and company size. Responsible investing has moved to the forefront of priorities for companies, asset managers and investors. As companies continue to develop their ESG initiatives, the breadth and depth of responsible investing options are growing rapidly. Will this trend persist? What are the drivers? How do you define and measure ESG performance and impact? Will investors have to sacrifice returns for ESG improvement? And are fiduciaries meeting their obligations if they allocate to strategies for non-financial reasons? We will discuss these topics and more in a session with Travis Allen, National Director of Purpose Driven Strategies at Bernstein.
ABOUT THE SPEAKER: Travis A. Allen is a Senior Investment Strategist and National Managing Director in Bernstein's Wealth and Investment Strategies Group. He is also a member of Bernstein's Private Client Investment Policy Group, which provides asset allocation, investment, and risk-management advice for high-net-worth clients, endowments and foundations. He has also been a member of Bernstein's Responsible Investing Committee since 2013. Travis joined the firm's Washington, DC, office in 1998. Since 2003, he has been a member of the Wealth Strategies Group, serving as an analyst and senior analyst before becoming a Director in 2011. He was named Senior Portfolio Manager in February 2012. Travis earned an AB from Brown University and an MBA from the University of Maryland. He is a trustee of the Maret School, YouthBuild USA and the Kingman Boys and Girls Club.
Two Meeting Requirement: To maintain membership in the Baltimore Estate Planning Council, active members are required to attend at least two educational meetings annually.
Cancellation Policy: Reservations must be canceled in writing or by e-mail and received no later than Friday, May 6, 2022.