BEPC Annual Meeting
Date:
Thursday, June 9, 2022
Location:
Sheraton Baltimore North - 903 Dulaney Valley Road, Towson, MD 21204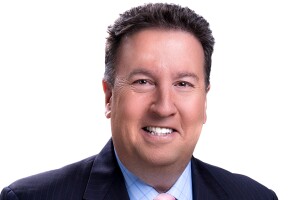 Agenda
4:00pm - Introductions and Welcome
4:15pm - Speaker Presentation
5:00pm - Annual Meeting (Board of Directors Slate - see below)
5:15pm - Cocktail Reception
Speaker Bio
Jamie Costello wears Baltimore on his sleeve. Jamie grew up in Rosedale and joined WMAR2 News May 29, 1987. Jamie co-anchors the 5, 6 and 11pm news. When he's not on the news telling stories about you, he is in your community serving as emcee for various charities and organizations. He has reported on our successes and our falls. Jamie roots for the Ravens, Orioles and is a fan of making this town of ours better. His "2 Good 2 Be True" segment is a perfect fit for bragging about good news. Jamie has two grown children and currently lives in Annapolis with his wife, Cheryl, and their two sons, Giovanni and Dominic and dog, CoCo.
Board of Directors Slate
Baltimore Estate Planning Council
Nominations for Officers
and Board Members for 2022/2023
Officers
Joel Simon
President
PP
Colleen McCloskey
President-Elect
TM
Tina Lignos
Vice President
ATY
Michael Mandish
Secretary
CPA
Sean Kelly
Treasurer
FA
Matthew Mace
Immediate Past President
ATY
Board Members
1 Year Term - remaining
Norris Brodsky
FA
Lee Carpenter
ATY
Elizabeth Green
ATY
Chester Hobbs
ATY
Alice Young
ATY
2 Year Term - remaining
Aquanetta Betts
PP
Christine Buckley
FA
Donni Engelhart
VAL
Andrew Hahn
FA
Max Reamer
FA
Helen Smith
ATY
Christina Snyder
FA
Jacqueline Yahr
PP
3 Year Term
Ed Fee
ATY
Abby Holmes
FA
Ricka Neuman
CPA
Jill Snyder
ATY
Maria Sobus
TM