BEPC Education Program - Representing Clients with Diminished Capacity
Date:
Tuesday, September 20, 2022
Location:
Marriott Owings Mills - 10101 Grand Central Avenue, Owings Mills, MD 21117
Speaker:
Bernard A. Krooks, JD, CPA, L.L.M, CELA, AEP (Distinguished)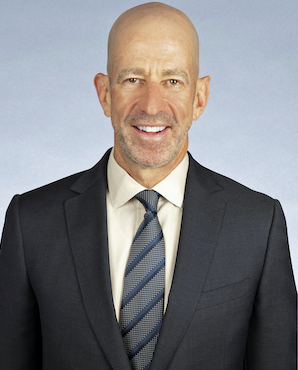 CFP CE 2 Hour - Approved

AGENDA
07:00 - 08:00 Breakfast and Networking (for those attending in-person)
08:00 - 10:00 Program
ABOUT THE PROGRAM: Representing Clients with Diminished Capacity
One of the most significant challenges estate planning and elder law professionals encounter in their practices is addressing the needs of individuals who have or are developing cognitive impairment. With that, comes the recognition that these professionals are entering a less familiar world of making judgment calls regarding a client or beneficiary's capacity to understand the decisions they are making or are being asked to make. There is an acute awareness that the largest generation in American history are reaching their 70s and many Americans are living well into their 80s and 90s. It is all but certain that most wealth planning and management professionals will have clients experiencing some sort of cognitive impairment during their time in practice. At the same time diagnoses of developmental and mental health related disabilities in the younger population are on the rise.
Parents and other loved ones are commonly setting up trust arrangements for these younger individuals to ensure adequate financial management, access to state funded disability specific services, and peace of mind for the creator that their child will be "taken care of." Challenges for professionals abound. Depending on the age of the client there are different terms that are utilized to define impaired decision-making. Most commonly in the context of older adults the terms that are used are "diminished capacity" and "diminishing capacity." For attorneys, the Model Rules of Professional Conduct Rule 1.14, discusses how to maintain appropriate professional relationships with individuals who have diminished capacity, but the rule itself does not define what diminished capacity is.
Learning objectives:
How represent a client with diminished capacity

What steps to take to ensure the client's wishes are carried out
ABOUT THE SPEAKER:
Bernard A. Krooks is a founding partner of the law firm Littman Krooks LLP and Chair of its Elder Law and Special Needs Department. Mr. Krooks is a nationally recognized expert in all aspects of elder law and special needs planning. He has represented clients in Article 9 and Article 81 proceedings under the New York Mental Hygiene Law.
Mr. Krooks is the Past President of the Board of Directors of the Arc of Westchester, the largest agency in Westchester County serving people with intellectual and developmental disabilities and their families.
He is a member of the NAEPC Estate Planning Hall of Fame and is the recipient of the Accredited Estate Planner (AEP®) Distinguished designation. Mr. Krooks is past President of the Special Needs Alliance (SNA), a national, invitation-only, not-forprofit organization dedicated to assisting families with special needs planning. He is past President of the National Academy of Elder Law Attorneys (NAELA), a Fellow of NAELA, past Chair of the NAELA Tax Section and past Editor-in-Chief of the NAELA News. In addition, he is certified as a Certified Elder Law Attorney (CELA®) by the National Elder Law Foundation and is an Accredited Estate Planner(AEP ®). He is a founding member and past President of the New York Chapter of NAELA. In 2007, his firm received the NYSARC employer of the year award for employing people with disabilities. In 2008, he received the Chapter's Outstanding Achievement Award for his lifelong work on behalf of seniors and those with disabilities. In 2011, his firm received the Family Friendly Employment Policy Award from the Westchester Women's Bar Association. In 2016, he was named Advocate of the Year Award from the Arc of Westchester Children's School for Early Development.
Mr. Krooks is past Chair of the Elder Law and Special Needs Section of the New York State Bar Association (NYSBA) and past Editor-in-Chief of the Elder Law Attorney, the newsletter of the NYSBA Elder Law and Special Needs Section. He also is a member of the Trusts and Estates Law Section and Tax Section of the NYSBA. Mr. Krooks co-authors (1) a chapter in the NYSBA publication Guardianship Practice in New York State entitled "Creative Advocacy in Guardianship Settings: Medicaid and Estate Planning, Including Transfer of Assets, Supplemental Needs Trusts & Protection of Disabled Family Members;" and (2) the NYSBA publication Elder Law, Special Needs Planning and Will Drafting. He is chair of the elder law committee of the editorial advisory board of Trusts & Estates Magazine and serves on the editorial boards of Exceptional Parent Magazine and Leimberg Information Services.
Mr. Krooks, a sought-after expert on elder law, special needs planning and estate planning matters, has been quoted in The Wall Street Journal, The New York Times, Newsweek, Forbes, Investment News, Financial Times, Money Magazine, Smart Money, Worth Magazine, Kiplinger's, Bloomberg, Consumer Reports, Wealth Manager, CBS Marketwatch.com, Lawyer's Weekly USA, Reader's Digest, Bottom Line, The Journal of Financial Planning, The New York Law Journal, The Daily News, New York Post and Newsday, among others.
He has testified before the United States House of Representatives and the New York City Council on long-term care issues. He also has appeared on Good Morning America Now, National Public Radio, Sirius XM Radio, CNN, PBS, NBC, and CBS evening news, as well as numerous other cable television and radio shows.
Mr. Krooks is past President of the Estate Planning Council of Westchester, a member of the Advisory Board of the National Association of Estate Planning Councils Foundation and the Hudson Valley Estate Planning Council. He is Liaison to the Commission on Law and Aging, to the Senior Lawyers Division and to the National Guardianship Network. He is the immediate Past Chair of the Elder Law & Special Needs Planning Group of the Real Property, Trust & Estate Law (RPTE) Section of the American Bar Association (ABA) and is also a member of the Tax Section of the American Bar Association; a member of the Bar of the Supreme Court of the United States, and a member of the American Institute of CPAs. Mr. Krooks is a Fellow of the American College of Trust and Estate Counsel (ACTEC) and is immediate Past Chair of its Elder Law Committee. He is an Adjunct Professor at NYU Center for Finance, Law & Taxation and is a member of the NYU Institute on Federal Taxation Advisory Board. Mr. Krooks has presented on a variety of elder law and special needs topics at the Heckerling Institute on Estate Planning, the premier estate planning conference in the country.
Mr. Krooks serves on the New York-Presbyterian Hospital Planning Giving Advisory Council and the Wolters Kluwer Financial and Estate Planning Advisory Board. He has also served on the Board of Directors of the Alzheimer's Association Westchester/Putnam Chapter and the Bioethics Advisory Committee of New York Hospital. He is a member of the Blythedale Children's Hospital Planned Giving Professional Advisory Board, a member of the legal advisory committee of the Evelyn Frank Legal Resources Program of Selfhelp Community Services, Inc., and a board member of the Caregiver's Insights Foundation. He is listed in the Best Lawyers in America, New York Super Lawyers, Who's Who in America, the New York Area's Best Lawyers, New York Magazine and The New York Times, and the Top 25 Westchester, New York Super Lawyers.
Two Meeting Requirement: To maintain membership in the Baltimore Estate Planning Council, active members are required to attend at least two educational meetings annually.
Cancellation Policy: Reservations must be canceled in writing or by e-mail and received no later than Friday, September 16, 2022.