BEPC Education Program - Charitable Giving
Date:
Wednesday, January 25, 2023
Location:
Marriott Owings Mills - 10101 Grand Central Avenue, Owings Mills, MD 21117
Speaker:
Andrew Bishop, CFA, CEPA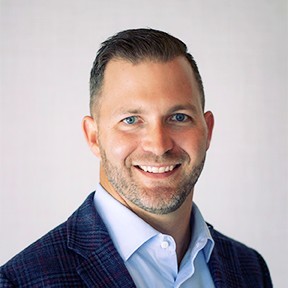 CFP CE 1 HOUR - approved
Sponsored by The Associated: Jewish Federation of Baltimore

AGENDA
07:00 - 08:00 Breakfast and Networking (for those attending in-person)
08:00 - 10:00 Program
ABOUT THE PROGRAM: Charitable Giving
This presentation highlights the many ways families can transfer wealth to charity and family, but importantly how these strategies will succeed in these turbulent financial times. More specifically, the Wealth Transfer Ideas Book outlines:
Today's planning challenges and opportunities due to increasing interest rates, higher inflation, and lower returns;

The considerations and impacts of certain planning strategies (including, gifts to DAFs, CRUTs, CLATs as well as lifetime gifts, installment sales, rolling GRATs, and Roth conversions,); and

How we can help clients better understand the mechanics of and tax savings from these strategies.
A few learning objectives are:
Gain an understanding of which charitable and wealth transfer strategies are effective in a rising interest rate environment

Identify which assets are the best assets to give to charity from a tax perspective

How to integrate charitable intent with a sale of a privately held business.
ABOUT THE SPEAKER:
Andrew Bishop is an Associate Director in Bernstein's Washington, DC, office. As a member of the Wealth Strategies Group, he consults with advisors, their professional partners and clients as an expert in a wide field of complex investment planning topics for high-net-worth individuals and foundations. These topics include planning for the sale of a business, managing executive compensation awards, trust and estate planning techniques, charitable planning vehicles, tax management strategies and investment management strategies for nonprofits. Andrew joined Bernstein in March 2011 as a Private Client Associate. He began working in the Wealth Strategies Group in 2014, serving as an Analyst and subsequently a Senior Analyst in 2016 before being appointed to his current role in January 2018. Prior to joining Bernstein, he worked at Morgan Stanley in New York as an Associate in their Equity Derivative Client Service Group. Andrew graduated from Purdue University in West Lafayette, Indiana, with a BS in accounting and a minor in finance. He is a CFA charterholder since 2012.
Two Meeting Requirement: To maintain membership in the Baltimore Estate Planning Council, active members are required to attend at least two educational meetings annually.
Cancellation Policy: Reservations must be canceled in writing or by e-mail and received no later than Friday, January 20, 2023.