BEPC Education Program - The Ultimate Digital Asset Estate Planning Checklist & Digital Asset Valuation:
Date:
Thursday, May 11, 2023
Location:
Marriott Owings Mills - 10101 Grand Central Avenue, Owings Mills, MD 21117
Speaker:
Tiffany McKenzie and Caroline Taylor
CFP CE 2 HOUR - approved
Sponsored by PNC Private Bank
AGENDA
07:00 - 08:00 Breakfast and Networking (for those attending in-person)
08:00 - 10:00 Program
ABOUT THE PROGRAMS:
Creating the Ultimate Digital Asset Estate Planning Checklist
An In-depth look at the Revised Uniform Fiduciary Access to Digital Assets Act and a discussion regarding practical issues faced when counseling clients on the disposition of their digital property.
Digital Asset Valuation: Considerations in Estate Planning
The growing sector of Cryptocurrencies and Non-Fungible Tokens are here to stay. Valuations in this asset class require complex considerations which directly impact tax & estate planning. Caroline Taylor, Founder of Appraisal Bureau, specializes in nuanced applications of Digital Asset appraisals.
ABOUT THE SPEAKERS: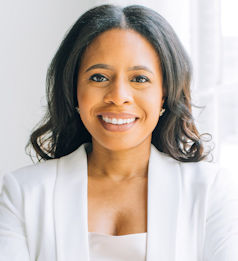 Tiffany McKenzie is a partner with Harrison and Held, LLP in Atlanta, Georgia. Ms. McKenzie focuses her practice on estate planning and administration, family wealth transfer tax planning, succession planning, and fiduciary litigation.
Ms. McKenzie assists clients with their pre-death estate planning and wealth preservation through the creation of wills, revocable trusts, irrevocable trusts (including irrevocable insurance trusts, intentionally defective irrevocable grantor trusts, qualified personal residence trusts, grantor retained annuity trusts, private annuity sales to grantor trusts and installment sale transactions to grantor trusts), and the use of lifetime gifting. Ms. McKenzie has helped clients further their charitable inclinations by creating charitable trusts and charitable foundations.
In addition, Ms. McKenzie helps financial institutions and individuals navigate a wide range of fiduciary disputes, including trust, estate, and probate disputes. Ms. McKenzie is an elected Fellow in The American College of Trust and Estate Counsel (ACTEC).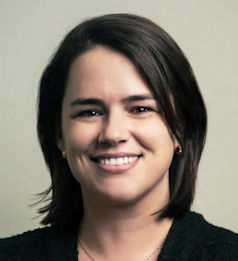 Caroline Taylor is the Founder of Appraisal Bureau, a data and analytics firm specialized in the valuation of Fine Art and Digital Assets. The proprietary Appraisal Bureau NFT valuation methodology is used by major international insurance markets. Appraisal Bureau's work focuses on the development of solutions utilizing distributed ledger technology including a tokenized appraisal system in partnership with Arweave, a Decentralized Storage Network.
Caroline is a Certified Member of the Appraisers Association of America specialized in Post-War, Contemporary and Emerging Art, and Digital Assets. She serves as Co-Chair of the association's NFT Committee. She has extensively written valuations for purposes of insurance, equitable distribution, tax and estate planning, asset management, and charitable donation. Previously, Caroline was a Curatorial Associate for the Deutsche Bank Collection, and has additional experience at Phillips, The Metropolitan Museum of Art, and the Felix Gonzalez-Torres Foundation. Caroline regularly speaks on panels and lectures on the topics of Web3, NFTs and Contemporary Art. She holds a BFA in Painting from Pratt Institute and additional Financial Math and Statistics coursework from New York University.
Two Meeting Requirement: To maintain membership in the Baltimore Estate Planning Council, active members are required to attend at least two educational meetings annually.
Cancellation Policy: Reservations must be canceled in writing or by e-mail and received no later than Monday, May 8, 2023.