BEPC Annual Meeting
Date:
Thursday, June 1, 2023
Location:
Country Club of Maryland - 1101 Stevenson Ln, Baltimore, MD 21286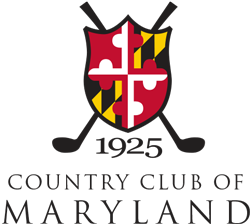 Join the Baltimore Estate Planning Council for an celebratory cocktail reception as the 2022 - 2023 Council year comes to an end and the proposed 2023 - 2024 Slate of Board Candidates are presented for election.
Sponsored by First National Bank of PA
Agenda
4:00pm - Introductions and Welcome
4:15pm - Annual Meeting (Board of Directors Slate)
4:30pm - Speaker Presentation
5:00pm - Cocktail Reception
Speaker Bio
Leo Wise is a federal prosecutor in Baltimore, Maryland. He has spent his entire career in public service, serving in all three branches of the federal government and the military. He is a graduate of Johns Hopkins University and Harvard Law School, and the author of the new book "Who Speaks for You?"
In 2015 and 2016, Baltimore was reeling after the death of Freddie Gray in police custody and the protests that followed. In the midst of this unrest, a violent, highly trained, and heavily armed criminal gang roamed the city. They robbed people, sold drugs and guns, and divided the loot and profit among themselves. They had been doing it for years. But these were not ordinary career criminals. They were the Baltimore Police Department's Gun Trace Task Force (GTTF). On March 1, 2017, all members of the GTTF were arrested on federal racketeering charges. Leo Wise, the lead federal prosecutor in the case, will discuss his book that tells the true story of how he convicted Baltimore's Most Corrupt Cops.
Board of Directors Slate
Baltimore Estate Planning Council
Nominations for Officers
and Board Members for 2023/2024
Officers
Colleen McCloskey
President
TM
Tina Lignos
President-Elect
ATY
Michael Mandish
Vice President
CPA
Sean Kelly
Secretary
FA
Elizabeth Green
Treasurer
ATY
Joel Simon
Immediate Past President
PP
Board Members
1 Year Term - remaining
Aquanetta Betts
PP
Thru 6/30/2024
Christine Buckley
FA
Thru 6/30/2024
Donni Engelhart
VAL
Thru 6/30/2024
Andrew Hahn
FA
Thru 6/30/2024
Max Reamer
FA
Thru 6/30/2024
Helen Smith
ATY
Thru 6/30/2024
Christina Snyder
FA
Thru 6/30/2024
Jacqueline Yahr
PP
Thru 6/30/2024
2 Year Term - remaining
Ed Fee
ATY
Thru 6/30/2025
Abby Holmes
FA
Thru 6/30/2025
Ricka Neuman
CPA
Thru 6/30/2025
Jill Snyder
ATY
Thru 6/30/2025
Maria Sobus
TM
Thru 6/30/2025
3 Year Term
Marcus Aiello
FA
Thru 6/30/2026
Norris Brodsky
FA
Thru 6/30/2026
Susan Mitcheltree
FA
Thru 6/30/2026
Scott Tate
ATY
Thru 6/30/2026
Alice Young
ATY
Thru 6/30/2026