BEPC Education Program: The Intersection of Divorce and Trust & Estates - Top Tax/Planning Tips and Traps
Date:
Wednesday, September 20, 2023
Location:
DoubleTree by Hilton Baltimore North Pikesville - 1726 Reisterstown Rd, Pikesville, MD 21208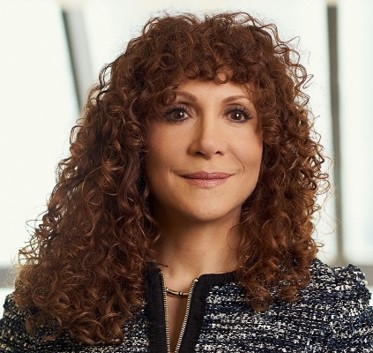 2 Hours of CPA CE - Approved!
Sponsored by Alex Brown

AGENDA
07:00 - 08:00 Breakfast and Networking
08:00 - 10:00 Program
ABOUT THE PROGRAM:
Whether advising clients before, during or after marriage, professional advisors should be aware of important tools, techniques and other considerations in order to advantageously position their clients in the event of divorce. With the increasing overlap among professional disciplines, advisors have much to gain from having cross-disciplinary fluency. Topics include:
- Powerful new tax considerations;
- A hidden asset in prenuptial planning that could be worth millions;
- Asset protection trusts: A potentially powerful premarital option;
- "Quiet" Trusts, with the ability to restrict beneficiary access to trust information;
- Lifetime planning considerations;
- Documents that require immediate review in light of divorce;
- Analytical tools to advantageously position clients in divorce negotiations;
- Significance of credit solutions in divorce;
- Attacking and defending trust assets in divorce;
- Compelling options to potentially change otherwise irrevocable trust terms;
- Key considerations regarding the use of life insurance; and
- Recent developments regarding stored genetic material.
Learning objectives:
1. Learn about key estate planning related considerations in pre-martial planning
2. The benefits of creating a Delaware Asset Protection Trust as another pre-marital agreement option
3. How multi-disciplinary considerations can impact divorce planning
4. The importance of reviewing documents and running analytics in the event of separation and/or divorce
5. Learn about powerful tools that can potentially change otherwise irrevocable trust terms and distributions in the divorce context
ABOUT THE SPEAKER:
Sharon is President of Family Wealth, Eastern U.S. Region, for Wilmington Trust, N.A. She is responsible for overseeing the delivery of all Wealth Management services by teams of professionals, including planning, trust, investment management, family governance and education, family office, and private banking services. Sharon also heads Wilmington Trust's National Divorce Advisory Practice.
Sharon has over 25 years of experience in the wealth advisory arena and is a nationally recognized speaker and author. Global media company Forbes features Sharon as a Top Advisor in multiple categories since 2020. In 2023 she was selected as one of the Top 50 Women Wealth Advisors in America, one of the Top 10 in New York and one of the Top 5 in New York City. Leading business publication Crain's named Sharon to its 2020 inaugural list of the Most Notable Women in Financial Advice. In 2018, she was honored by the UJA-Federation of New York Lawyers Division for her contributions to the trusts & estates community and the community at large. Sharon is a Fellow of the American College of Trust and Estate Counsel, a highly selective professional organization of preeminent estate planning attorneys in the U.S. and internationally. Sharon was inducted into the Estate Planning Hall of Fame in 2021. This award is considered the pinnacle of accomplishment in this field. Only 125 people across the U.S. have received this award since its inception in 2004.
Sharon is a member of The Rockefeller University Committee on Trust and Estate Gift Plans, the New York Bankers Association Trust & Investment Division Executive Committee, the Estates, Gifts and Trusts Advisory Board for The Bureau of National Affairs and the Thomson Reuters Trusts & Estates Advisory Board. She chairs the Domestic Relations Committee of Trusts & Estates magazine, where she sits on the Board, and is on the Advisory Board of Family Lawyer Magazine. Sharon is a past chair of the New York City Bar Association's Trusts, Estates and Surrogate's Court Committee, and a past chair of the New York State Bar Association's Trusts and Estates Law Section Taxation Committee. She served on the Board of the American Brain Foundation and was a member of its Finance Committee.
Prior to joining Wilmington Trust, Sharon was Managing Director at Lazard, the internationally renowned global
investment banking and management company. In her role as Head of Wealth Advisory of Lazard Wealth Management, she led the delivery of all wealth advisory services. Before that, she headed the Estate department at Fiduciary Trust Company International. Sharon began her career as a trusts & estates attorney at Rosenman & Colin (now Katten Muchin Rosenman LLP).
Sharon, who holds U.S., British and Australian citizenships, earned a master of laws from the Boalt Hall School of Law at the University of California, Berkeley, and received a bachelor of arts and a bachelor of laws from the University of New South Wales, Australia and is a Certified Divorce Financial Analyst.
Two Meeting Requirement: To maintain membership in the Baltimore Estate Planning Council, active members are required to attend at least two (2) IN-PERSON educational meetings annually.
Cancellation Policy: Reservations must be canceled in writing or by e-mail and received no later than Friday, September 15, 2023.