BEPC Education Program: The Secure ("Setting Everyone up for Retirement Enhancement" or "Sending Everyone Cowering Under Reduced Expectations") Act
Date:
Wednesday, October 25, 2023
Location:
DoubleTree by Hilton Baltimore North Pikesville - 1726 Reisterstown Rd, Pikesville, MD 21208
Speaker:
Robert K. Kirkland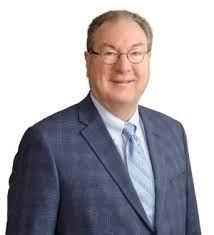 2 Hours of CPA CE - Approved!
Sponsored by the Baltimore Community Foundation

AGENDA
07:00 - 08:00 Breakfast and Networking
08:00 - 10:00 Program
ABOUT THE PROGRAM: The SECURE Act brought a sea change in planning for the disposition of retirement assets. The recently issued proposed regulations answered some questions and created new ones. This presentation will cover these and other developments in this important area.
Learning objectives:
1. What are the new rules for timing of distributions from a decedent's IRA?
2. What are the consequences of naming a trust as IRA beneficiary?
3. What strategies are appropriate when a special needs beneficiary involved?
4. What charitable strategies might be considered with IRAs?
ABOUT THE SPEAKER:
Bob Kirkland is founding partner of the law firm of Kirkland Woods & Martinsen LLP, which has offices in Liberty, Missouri, Springfield, Missouri, Clayton, Missouri and Overland Park, Kansas. He is licensed to practice law in Missouri and Kansas. He works with a variety of individual clients, handling the preparation of estate planning instruments, and counseling clients in the areas of estate and gift tax minimization, probate avoidance, gifting techniques, asset protection, charitable planning and business succession planning. He also advises fiduciaries in estate, conservatorship and trust administration matters.
Mr. Kirkland is a Fellow of the American College of Trust and Estate Counsel ("ACTEC"), is a past Missouri State Chair of ACTEC, and a past member of the ACTEC Board of Regents and ACTEC Executive Committee. He is also a member of the Employee Benefits Committee (past Chair), Digital Property Task Force, Family Law Task Force, and Board of Directors of the ACTEC Foundation. He is listed in the last twenty-plus editions of The Best Lawyers in America and the most recent additions of Super Lawyers. Mr. Kirkland has successfully completed the Effective Probate Mediation Training course sponsored by ACTEC, and frequently serves as a mediator of trust and estate disputes.
Among several professional and civic activities, Mr. Kirkland serves as a Vice Chair of the Missouri Bar Probate and Trust Committee, and a member of the editorial board of Trusts and Estates magazine. He is also a member of the Program Committees of the Duke University Estate Planning Conference and the Illinois Institute of Continuing Legal Education's (IICLE's) Estates and Trusts Short Course, as well as a founding Chancellor of the Heart of America ACTEC Fellows Institute.
Mr. Kirkland is a frequent author and lecturer in the estate planning and charitable giving areas. He has lectured on a variety of topics at seminars sponsored by ACTEC, The Heckerling Institute, ALI-CLE, Society of Trust and Estate Practitioners, The Missouri Bar, The Kansas Bar Association, The Iowa Bar, IICLE, The Ohio Bar, The Idaho Bar, The Florida Bar, The Oklahoma Bar Association, the Hawaii Tax Institute, the Southern Federal Tax Institute, the Notre Dame Estate Planning Institute, the Duke University Estate Planning Conference, the ACTEC Florida Fellows Institute, the UCLA Institute on Estate Planning, The MO-KAN Trust Conference, the American Heart Association, and the Estate Planning Councils of Baltimore, Charlotte, Greenville, Little Rock, Louisville, New York City, Philadelphia, St. Louis, Boca Raton and West Palm Beach.
Mr. Kirkland holds a B.S. in accounting from William Jewell College (1980), a J.D. from the University of Missouri-Kansas City School of Law (1983), and an L.L.M. in estate planning from the University of Miami, Florida School of Law (1985). During his tenure at the UMKC School of Law, he served as Managing Editor of the UMKC Law Review.
Two Meeting Requirement: To maintain membership in the Baltimore Estate Planning Council, active members are required to attend at least two (2) IN-PERSON educational meetings annually.
Cancellation Policy: Reservations must be canceled in writing or by e-mail and received no later than Friday, October 20, 2023.
Login now to see a list of event attendees.